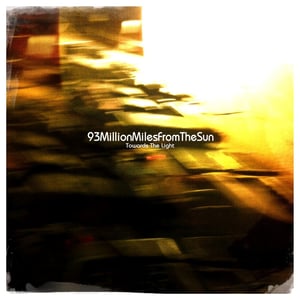 £

19.99 - On Sale
93MillionMilesFromTheSun 'Towards The Light'
available EXCLUSIVELY on 12" Coloured Yellow Vinyl
and limited to only 200 hand numbered copies worldwide!!!
A true collectors item!
Tracklisting
Side A
01. TOMORROW
02. TAKE YOUR TIME (SKYFALL)
03. FALLING
04. DRINKING BLEACH
Side B
05. EVERYTIME I TRY
06. I LOST YOU
07. SUNRISE
08. EVERYTHING TODAY
Heavy vinyl and full artwork on the sleeve and inner sleeve
this is a real thing of beauty...
An amazing artifact!!!
Your vinyl will be signed on the front cover and dedicated to whomever you wish!
FULLY SIGNED BY
NickMainline & RobHogg (93MillionMilesFromTheSun)